Website analytic software which monitors the property buying journey
Over 90% of research for property is online before speaking with a sales agent
By having information about a prospects journey well before they make contact, you stay one step ahead by knowing their buying signals.
Selling property takes months. This formative time while your potential customers are thinking about what they want, is your opportunity to nurture those prospects, engage them in your properties, and convert them to a sale.
But to do this, you need the right information.
When you identify your customer's intentions, you'll be one step closer to a sale
InSite Logic is a unique monitoring system for property developers, with a patented "propensity to buy" rating system, shown to improve sales conversions by over 30%.
InSite Logic lets you stay one step ahead of your customer by knowing their intentions. Here's how:
Know when your customers are ready to buy
InSite Logic monitors every website visitor from their registration, to the properties they are looking at, and how often they return to view those properties.
This triggers a rating we call "propensity to buy" and gives your sales team sophisticated business intelligence allowing them to be proactive with their prospects.
Know where your customers spend their time online
Which of your online channels are bringing in the highest converting leads and actual sales? InSite Logic reports on customer visits and leads from social channels, online ads, SEO efforts or referrals.
Detailed reporting and analytics tells you where your customers spend their time online, and which channels are suited to your business.
Know what marketing activities are actually making money
Measure your real return on investment for marketing spend. We don't measure ROI in visits, we measure it in actual sales against marketing budget.
When a lead comes from online advertising, social media or organic links, InSite Logic monitors that person's journey through to the sale. You'll know which advertising channels bring in the best results.
User friendly reports for property developers and project marketers
As a business owner you don't need to be a digital guru, you just need the right data in easy-to-read reports to make informed business decisions.
InSite Logic is unique in making analytics understandable from salespeople to the marketing and management team, creating transparency for all.
The software purposefully built to be easy to use and easy to read.
The InSite Logic lead generation algorithm was granted an Australian Innovation patent in June 2015. (Patent No: 2015902399)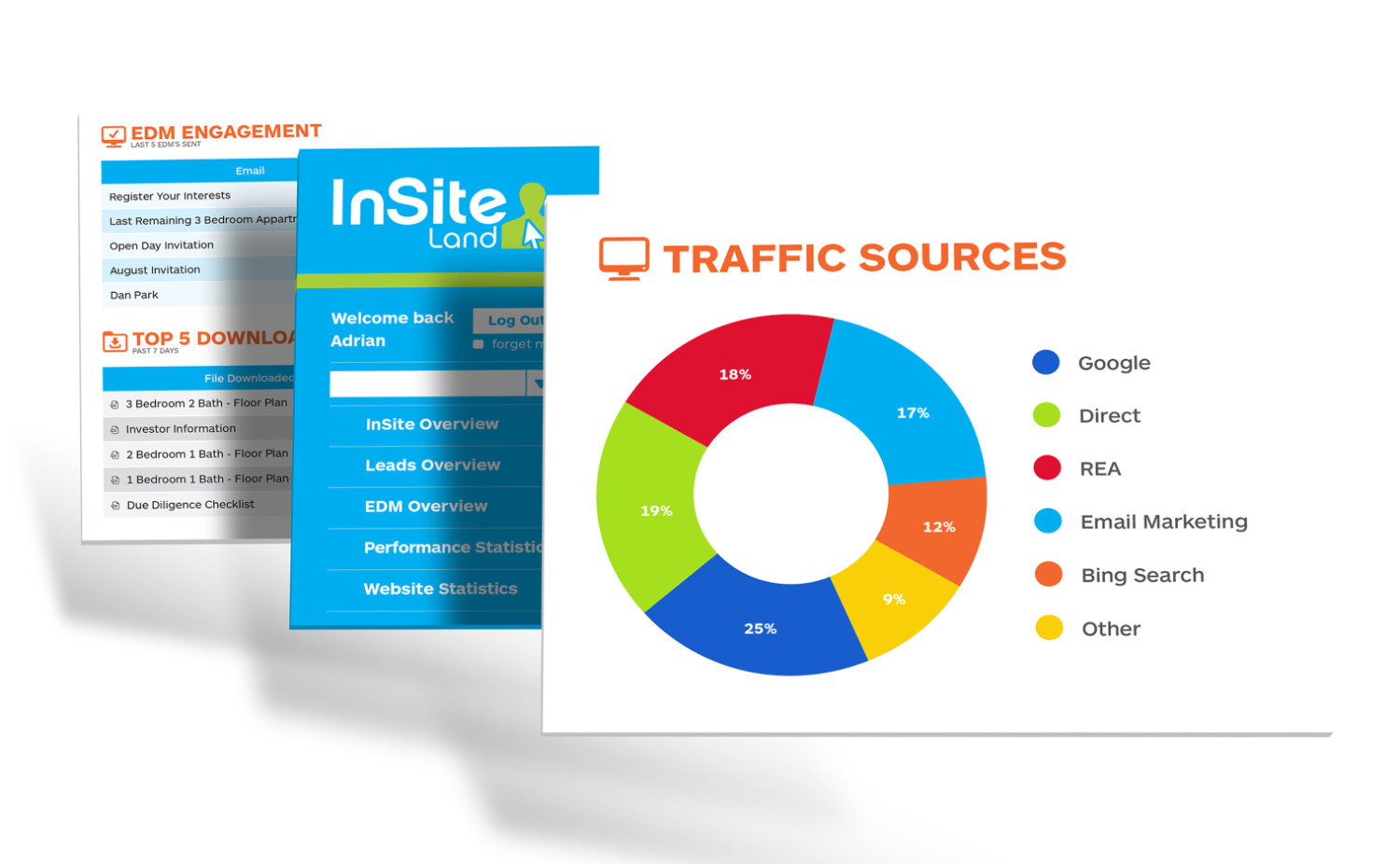 Join our email list and receive our most recent property report